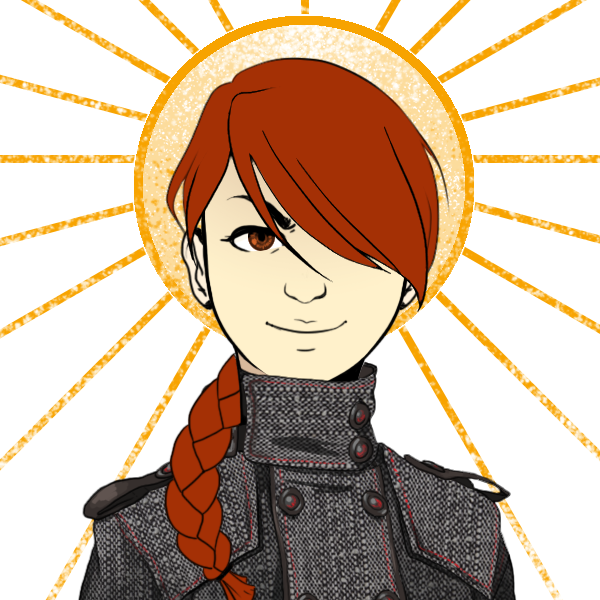 Dragonaut Name: Jegora
Race: Outer Realmer (Human, Pern)
Personality and History: Jegora knows what she wants and expects to see it done, and can be rather snappish in ensuring it happens. As the youngest of triplets, even by only a few minutes, she feels she needs to be the loudest and the most adamant in order to make herself heard at all.
That said, she does care deeply for the dragonauts under her wing, and will defend them in private, if never in public. She loves beaches and oceans, and her biggest regret about coming to Cyrna is that she cannot properly spend time by the seaside — she makes up for it by spending a lot of time by the lakeside, and flying with her dragon Sevath along the edgecliffs. She has a keen interest in botany and the fermenting of wine, and never much wanted to become a dragon rider like her parents. However, she has to admit it's what she's best at. When ambassadors from Cyrna came recruiting Outer Realmers, Jegora, looking for adventure and more than a little eager to escape the pressure from a rival Weyr, was one of the first to sign up.
Sometimes, she regrets this decision, but she would not leave her siblings or her wingmates for anything. Besides, Sevath likes it here, and everyone knows she's the one who's really in charge.
She secretly longs for children of her own, but neither she nor Sevath have found a worthy mate.